See how the OneRoom Mobile Solution works
Watch the demo
The simplest funeral streaming app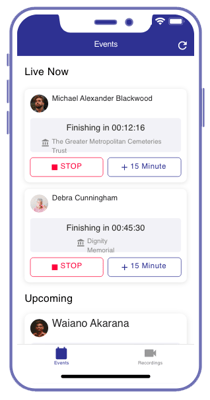 Once a service is scheduled in the OneRoom Platform, it appears in the app dashboard.
See the full list of today's upcoming events
See a list of scheduled events across multiple locations
Monitor the funeral live stream progress with a thumbnail view.
Preview and start live streams on your mobile device
Pause and restart live streams (remote streaming only)
End or extend live streams by 15 minutes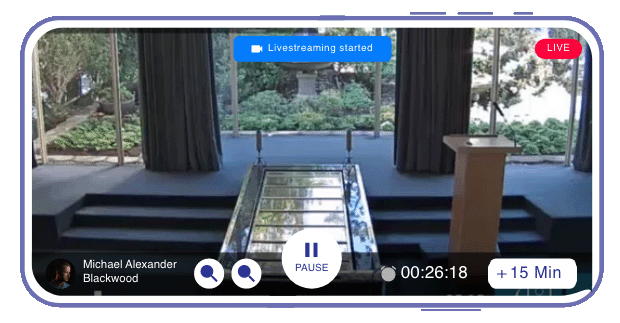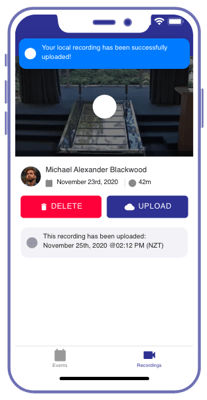 A recording of the funeral service is automatically stored on your mobile device
Upload the recording straight from your Apple device to the OneRoom Platform
Manage archived recordings and storage from your device


The OneRoom Mobile Solution is available on Apple devices only.
Please note stable 4G/5G data or wifi coverage is needed for live streaming.

Find the OneRoom App in the App Store here
"I now have live-streamed many off-site services, setting them up on the OneRoom Platform and just pressing record when the service is about to begin."